King James Bible ◄ Revelation 1:15 ►
And his feet like unto fine brass, as if they burned in a furnace; and his voice as the sound of many waters.
The look of burnt brass
brass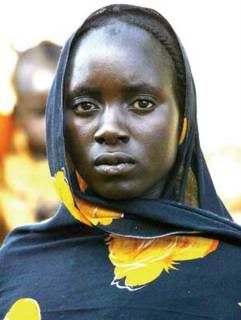 Here is what Mary, Mother of Jesus would
have looked like - BLACK!
Researchers used science to make best guess at what Jesus looked like — and and this is what they found
This image is FALSE / Whitewashed

Images of what artists have imagined Jesus to look like are prolific. Most of them, in contemporary Western societies, depict a brown or blond-haired, blue-eyed, bearded man with a doe-like facial expression. But given the time and place of his life, it's unlikely he looked like that. He was a Middle Eastern Jewish man from the region of Gallilee, which borders modern-day Lebanon and Syria. The clues in the Bible about his appearance are subtle, but they are there, and what they say is that Jesus was a very typical-looking Gallileean Semite, according to Popular Mechanics. Richard Neave, a retired medical artist, used science to make the best possible guess at what the founding figure of the Christian religion looked like. Unlike images that depict a Caucasian with flowing hair, Jesus probably had a dark complexion, dark eyes and dark, curly hair. The Popular Mechanics article was published in January but is being widely shared today, according to AL.com. In ten days, Christians will celebrate Christmas, the holiday symbolizing his birth.