Super-Superbugs: Antibiotic-Resistant Bacteria May Be Deadlier
Antibiotic-resistant bacteria may be tougher superbugs than previously thought: Not only are these bacteria harder to treat, they appear to be "fitter" in general, meaning they survive better in the host and cause more deadly infections, a new study suggests.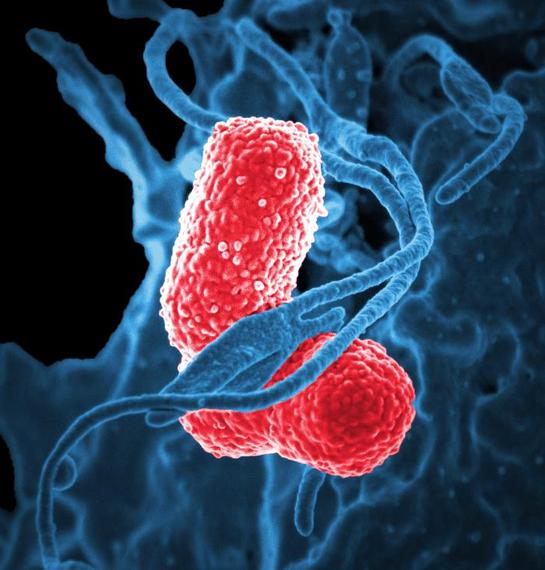 The findings go against the prevailing view in medicine that when
bacteria acquire resistance to drugs, they become less "fit" in some
way, for example, they spread less easily. Although scientists have
assumed this is true, evidence supporting this view is limited, the
researchers said.
Read more...
Also read:
The Superbugs in Our Food Supply Must Be Stopped | Lance B. Price
The food safety system in the U.S. has traditionally monitored a few well-known bacteria. We look for bugs such as Listeria, Salmonella and Campylobacter because they cause millions of food-borne infections every year. Today, my colleagues and I published research in the journal Clinical Infectious Diseases suggesting that it is time to add another pathogen to the list of bad bugs in our food. The research shows that the bacterium, Klebsiella pneumoniae, frequently contaminates meat sold in grocery stores. This nasty bug can cause urinary tract infections, liver abscesses and bloodstream infections.
Is the world losing the fight against 'superbugs'? - Al Jazeera English
The advent of antibiotics some 70 years ago heralded a breakthrough in the fight against infection.

They are used in the treatment of countless common diseases, from typhoid to tuberculosis, and malaria to pneumonia.

But over the years, the bugs and bacteria have been fighting back, to the point that they have become resistant to treatment.

The
World Health Organization says so-called superbugs are now posing what
it calls an "increasingly serious threat to global public health".

Superbugs are estimated to contribute to at least 700,000 deaths a year.