Police killings and abuses, discrimination and racism highlighted during United Nations sessions. Nations condemn 'world's greatest democracy' for its assaults on Black people and racial
injustices.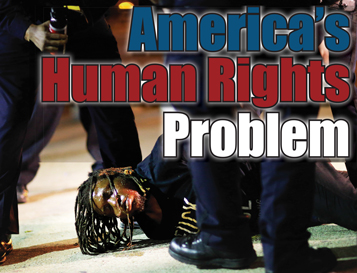 The U.S. was recently condemned by a United Nations body for human rights failures, particularly with regard to racism and police murders of Black men and boys. Activists, however, aren't holding their breath waiting for the world super power to correct her wrongs.
America's condemnation came via the Universal Periodic Review held every four years by the United Nations Human Rights Council. Each of the UN's 193 member states are required to submit to a review of human rights
obligations and commitments.
More than 100 international leaders raised concerns about U.S. human rights violations tied to police brutality, the death penalty, and the torture of Guantanamo Bay prisoners.
» FULL STORY