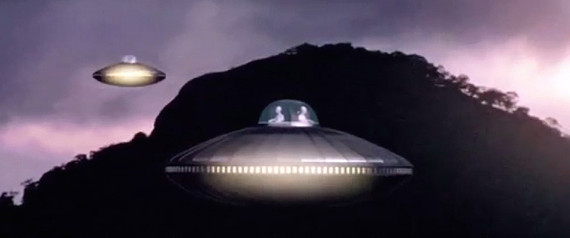 Wartime UFO stories are recreated in the premiere episode of the second season of History's "Hangar 1: The UFO Files." The accounts are drawn from tens of thousands of UFO cases in the archives of the Mutual UFO Network, the world's largest UFO investigation group.
"The military was interested in [UFOs] because they had capabilities far above anything that we had, and they wanted to find out what the technology was and, frankly, who they belonged to," according to former Air Force intelligence officer, Capt. George Filer.
______________________________________________________
The public rarely hears about interactions between military personnel and unexplained aircraft -- especially during wartime.

As time goes on, however, UFO stories stuck behind red tape begin to see the light of day. The Vietnam War saw its share of UFO activity in the 1960s.

One close encounter, in 1968, involved the crew of an American patrol boat that reported two glowing circular craft following them in the demilitarized zone that separated North and South Vietnam (see depiction below).  Read more...