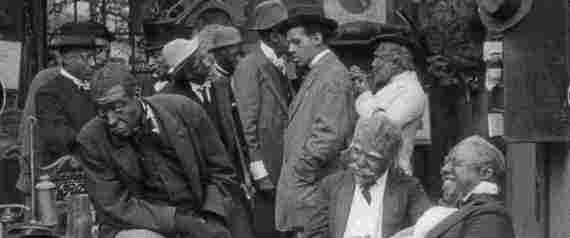 The 87th annual Academy Awards on Sunday will honor Hollywood's biggest achievements of the year, but many have already taken note of who's been left off of the nomination list: namely, non-white actors, directors and writers.
The problem of overlooking black cinema is something that's been going on since the beginning of the film industry. But while the prestigious Hollywood ceremony continues to wrestle with diversity issues, New York's Museum of Modern Art is highlighting rare footage from the earliest known feature film with a black cast, in a show titled "100 Years in Post-Production: Resurrecting a Lost Landmark of Black Film History."
The introspective exhibition, which opened at the museum in October and runs through May 3, examines 101-year-old unedited film footage starring legendary entertainer and theater performer Bert Williams. What makes it all more interesting, the project's lead curator, Ron Magliozzi, told The Huffington Post, is that the work is on display at the same time as the 100th anniversary of Hollywood's first blockbuster film, "The Birth of a Nation." Read more...