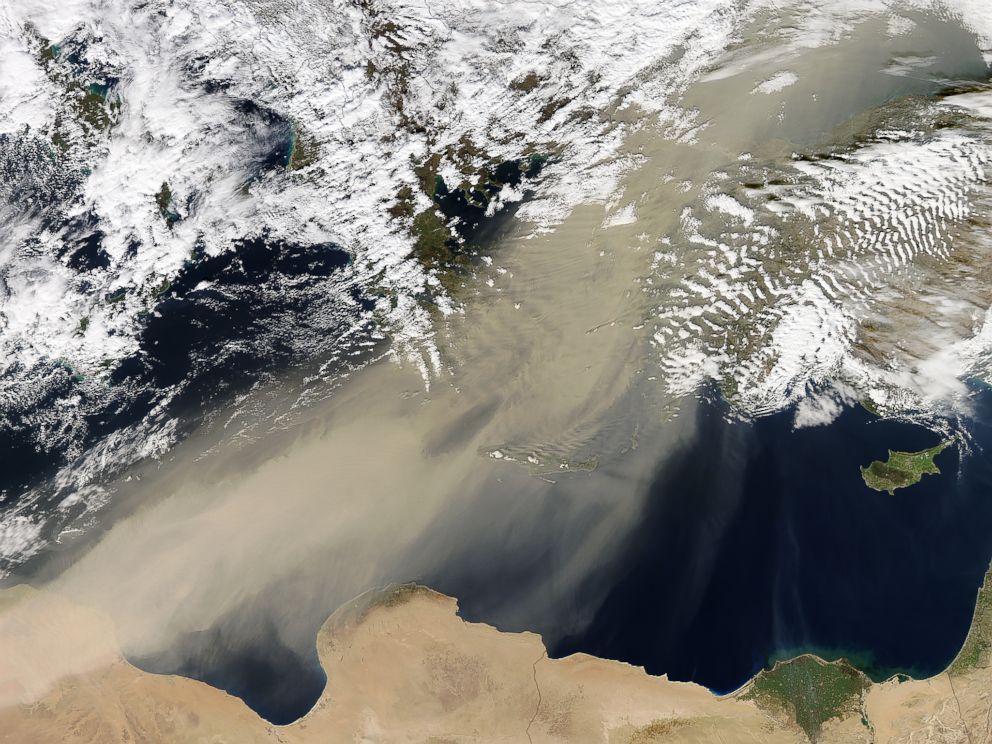 Sandstorm hits Israel, sends sea waves tearing into Beirut
A Mideast sandstorm roared into Israel and Lebanon on Wednesday, causing the worst Israeli air pollution in years and sending powerful waves tearing into Beirut's famed corniche along the Mediterranean Sea.
The sandstorm, made up of accumulated dust carried from the far reaches of the Sahara Desert in North Africa, also engulfed Cairo for a second day. High winds lashed those on the streets, causing some to walk backward to avoid getting the grit in their faces.
Israel's Environmental Protection Ministry said air pollution levels were the country's worst in five years and the storm would last into Wednesday night. Israeli airports spokeswoman Liza Dvir said flights to and from the Red Sea resort city of Eilat temporarily were grounded due to the weather, though planes still flew through the country's main international hub, Ben Gurion Airport outside of Tel Aviv.
Epic Sandstorm Suffocates Middle East - ABC News
It's typical to see high concentrations of dust in the atmosphere near the point where the storm originated, according to NASA scientist Colin Seftor. But it's "quite unusual" to see dust so far from the source.
And that's exactly what we're seeing.
The timing is also unusual. As meteorologist Peter Knippertz said, according to NASA, "Such intense dust storms over the Mediterranean are most common in spring, so this is clearly early for the season."
Insane Photos Show The Powerful Sandstorm Causing Mayhem In The Middle East