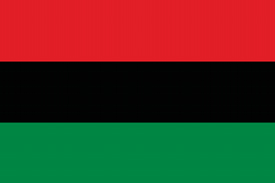 Pan African and Black Nationalist seeds have been planted and young people in the NBUF and the Malcolm X Grassroots Movement are examples, "of the next generation taking up the struggle," Dr. Worrill pointed out.
Dr. Ron Daniels, president of the Institute of the Black World 21st Century and an avowed Black Nationalist / Pan Africanist told The Final Call there is a tremendous need for an intergenerational dialogue. He agrees the question must be raised on who takes up the torch in terms of the next generation.
"Here there is a need also to not cater to youth, but to cherish and challenge them; to listen, but also to offer guidance where appropriate based on accumulated wisdom and experience," added Dr. Karenga.
Read more...