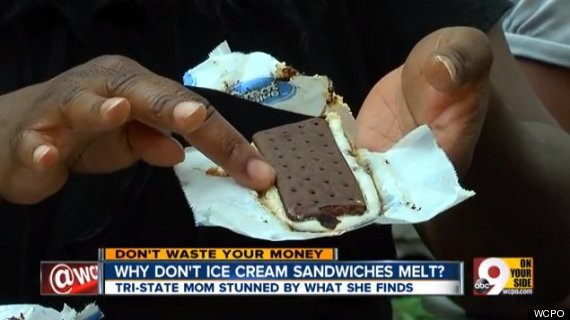 Last we checked, ice cream is supposed to melt if it isn't kept chilled.
But Walmart's store-brand ice cream sandwiches don't even melt in the sun, according to a report from WCPO Cincinnati.
The discovery was made by a local mom, Christie Watson, who noticed that a Great Value ice cream sandwich her son left out on their patio table hadn't fully melted -- even though it had been sitting out for 12 hours on an 80-degree day. Watson left a second ice cream sandwich out overnight with the same results, WCPO reports.
"What am I feeding to my children?" she asked, appalled. Read more...