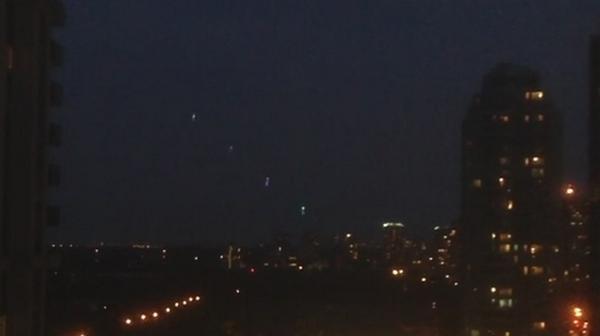 Something was flying over Toronto on Saturday night,
causing residents to contact police
and take to social media with images and videos of lights in the sky.
"It was really high up, and was round, bright and shining," Sarah Chun, who recorded videos of the lights with her iPad and posted them to YouTube, told the Toronto Star. "At first I thought it was stars or something, but it was too bright to be.
I didn't know what it was
."
Read more...