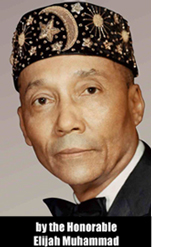 The plague of Allah (God) against the educational system of America is something that the philosophers and scientists should look into, as the destruction of America's education is the destruction of their wisdom to educate the people.
There are many who look on the destruction without taking a second thought of the destruction of America's education. Education is a guide for the people to keep and maintain a civilized life. It is education that civilizes us. Now to see the citizens of America rebelling against the American educational system is something that the wise of the wise should take thought of.
The American people actually have come to the point where they hate their own educational system. This means that they are now hating and destroying their civilization because it is education that civilizes people.
The American people no longer want their education and they are destroying the very houses that house their textbooks of education. They are rebelling against their teachers who teach education. They are fighting their teachers and then they set their houses on fire—schools, colleges and universities. This means in words, as I have said above, that they are destroying their own civilization.
The Final Call...
Also read:
Dropout Nation | FRONTLINE | PBS