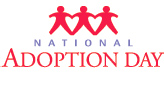 There is a grim reality when it comes to Black families formally adopting Black children said Paula Muhammad, a social worker for 15 years in Charlotte, N.C. Most children are adopted from within the U.S. foster care system, but not enough Black families are licensed foster parents she pointed out.
"What we have seen is that in the Black community, we don't have enough Black people registering even to become foster parents," Dr. Muhammad who holds a Ph.D. in Education with an emphasis on behavioral health, told
The Final Call
. It is a nationwide trend, she said. "There is a dire need to get Black children adopted she added.
Of the Black children adopted in the U.S., 35 percent are adopted via the foster care system, 25 percent through private adoption and three percent are adopted internationally, according to the Department of Health and Human Services. DHHS figures from 2011 indicated that of the 400,540 children in U.S. foster care, 109,775 or 27 percent are Black. According to the U.S. Census, of the over 1.5 million households that reported having adopted children 18 and under in their household between 2009 and 2011, 250,000 or 16.1 percent of those children adopted were Black. This number does not include children who are Black in combination with another race.
Read more...
Also read:
'Family'...From the Perspective of Children
Allah (God) says in the Qur'an that each creature is created in need. Therefore, Allah (God) is the supplier of all needs. Allah (God) is independent of His creatures, but, He created all of His creatures to depend on Him. Allah (God) supplies the needs of all of His creatures through what He has created. Each creature has the duty of doing something for itself. This is the nature in which all living things are created.

Every human need is a human right. When we are born into this world we are complete yet incomplete, therefore, we have needs. All human beings have a need to be made secure or to feel safe. As we grow in life, our needs may change, but the need to be made secure will follow us from birth until death. The baby is secured in its mother's womb, but when it comes into its new environment it cries because it is insecure. The baby is secured by the love and warmth from the mother's body; it is secured by the milk that flows from its mother's breast; it is also secured by the loving care of a mother who makes sure that the needs of the baby to be fed, to be changed, to be in a clean and safe environment are met. All of this must be provided by the mother, with the help of the father.

Love is a human need. Therefore, to be loved is a human right.