NAACP will not present award to Donald Sterling amid controversy
A May 15 banquet for the Los Angeles chapter of the National Association for the Advancement of Colored People just became a lot more intriguing. The group is planning to honor Los Angeles Clippers owner Donald Sterling with a lifetime achievement award. This is the 100th anniversary of the L.A. chapter.
[UPDATE]: The NAACP has announced on its official Twitter account that Sterling will not receive the award. | For The Win
Read more...
'It is foolish to tell our young people to embrace knowledge but at the same time reward ignorance. We have to start rewarding knowledge and we have to have a zeal for knowledge.' —Truth Minista Paul Scott, Activist, Author and Lecturer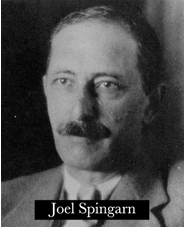 Hard Work or Hardly Working? How White People Got So Rich Part 2
'According to declassified documents, it turns out that Spingarn—the leader of the NAACP—was also a paid undercover agent for the United States Army. Joel Spingarn and "a small unit of undercover agents" were seeking "proof of subversion" and opened 100,000 pieces of mail a week and monitored the messages being promoted in Black publications. It is no mystery why the NAACP under Spingarn was at the forefront of the government attack on the Honorable Marcus M. Garvey, the great advocate of building a strong Black economy.'
What Do We Do About the Unrelenting Jewish Hate? Part 2
The Jewish Joel Spingarn became chairman of the NAACP board in 1913. He had a name for this kind of negro futures manipulation—he pointedly called it "NON-ECONOMIC LIBERALISM." This is no small consideration. The same people who made all of their money on Black economic muscle, financed a leadership strategy that steered Blacks in the very opposite direction! So, from the earliest stages of this Black-Jewish "alliance," or "friendship," or whatever they like to call it, our Jewish-financed and supported organizations—NAACP, Urban League, among them, actually prevented Blacks from developing the economic knowledge to run their own affairs and pushed them away from any ability to ever challenge Jewish business dominance in our own communities. Such a crippling lack of business knowledge keeps us consumers, farm hands, and voters, never business owners, employers, or financiers. We've been bamboozled.
Thanking Neil Steinberg