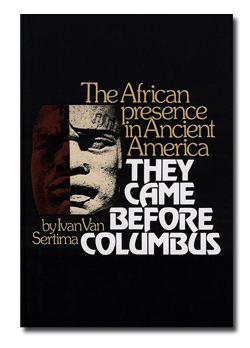 Arriving on the
Cape Verde islands
, about 350 miles off the coast of Senegal, Jewish slave merchants from Portugal in the mid-1400s sought to insert themselves in Africa's commerce and trade. Just as The Messenger described, they kidnapped and raped African women, and the mixed-race offspring, called
lancados,
were raised on the island as European Jews, practicing Judaism and respecting Jewish authority. These
lancados
then were sent into the African mainland to set up an international "trading post" in the fine fabrics being produced by the Africans. But soon they turned on their hosts and began trading in Black human beings. The
lancados
literally were trained by their Jewish fathers to be slave traders—trained in the Jewish family business of slave-dealing. It was these half-breed, mixed-race (or mulatto) "half-ricans" who infiltrated the Black African communities, seeking to satisfy the European lust for Black labor. Because of their African blood admixture, deceptive White propagandists call these mixed-race
Jewish
slave traders "Africans"; Blacks view them, rightly, as Europeans, given their racial and cultural distance from African society and its practiced norms of thousands of years. One scholar was clear: "The offspring of these
lancados
and African women were called
Jilhos de terra
and were generally considered to be Portuguese."
Historian Walter Rodney described these "AFRICAN" slave traders thus:
"Many of the private traders were mulattoes, already linked to the Africans by blood, and there were those who had become so integrated into African life that they wore tribal tattoos. It was these who were the authentic lancados, literally 'those who had thrown themselves' among the Africans."
Finalcall.com...