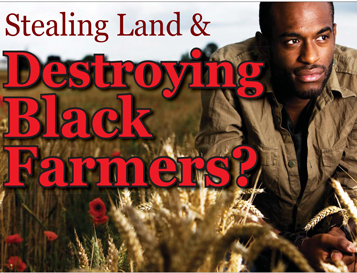 They feel cheated. They fear the demise of a lifestyle they have loved and they want justice—whether they will get the justice they seek or not remains a question.
They call the Agriculture Department "the last plantation and have vowed to protest until their demands are met. They want promised easy access to low cost loans that should have come alongside debt relief to keep their land. The promises were made by
USDA
as atonement for decades of denial of loans and support that the farmers qualified for.
A long history of discrimination, and lawsuits beginning in 1999 led to promises to reverse and end denial of assistance Black farmers qualified for. The wrongs of the past have never been righted, the farmers charge. A highly touted USDA settlement with Black farmers announced by President Obama in February 2010 has been a failure, said the farmers.
» FULL STORY