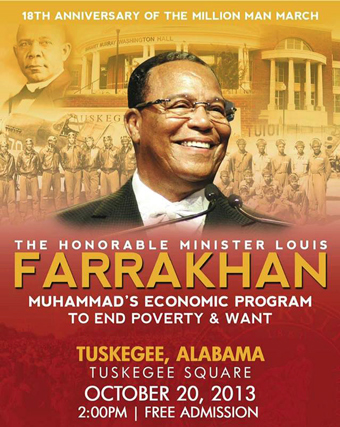 During his weekly online broadcast which aired August 24, the Honorable Minister Louis Farrakhan officially announced the 18th Anniversary of the Million Man March and Holy Day of Atonement will be held in Tuskegee, Alabama.
The famed Tuskegee Square will be the location of the Minister's keynote address scheduled to take place on October 20th.
"That is the place from which I will announce the bank and the accounts that you can begin sending your monies to, that we will begin to start the process of economic development not for a group, but economic development for a whole nation of people," said Min. Farrakhan.
The Final Call...