"The Reparations Commission concept has tremendous potential to unify CARICOM," according to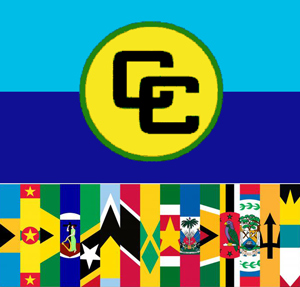 David Comissiong, a Barbados-based Pan Africanist and president of the Peoples Empowerment Party. Using reparations as an instrument to provide needed resources for the people of the Caribbean is a good idea, if correctly applied, Mr. Comissiong told
The Final Call
. He serves on the Barbados National Task Force on Reparations."We argue that the legacy of slavery and colonialism in the Caribbean has severely impaired our development options," said Antigua and Barbuda Prime Minister Baldwin Spencer during his address at the early July meeting in Georgetown, Guyana, headquarters for CARICOM.
"There is a moral and legal imperative for reparations," the prime minister argued, according to documents released by CARICOM.
The Final Call...
Caribbean Community - Wikipedia, the free encyclopedia
The Caribbean Community (CARICOM) is an organisation of 15 Caribbean nations and dependencies. CARICOM's main purposes are to promote economic integration and cooperation among its members, to ensure that the benefits of integration are equitably shared, and to coordinate foreign policy.

[

2

]

Its major activities involve coordinating economic policies and development planning; devising and instituting special projects for the less-developed countries within its jurisdiction; operating as a regional single market for many of its members (Caricom Single Market); and handling regional trade disputes. The secretariat headquarters is based in Georgetown, Guyana.