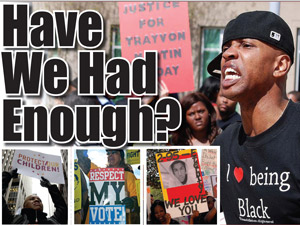 Black folks have worked, marched and fought over four centuries for a true equality that in 2013 still eludes us--and not for a lack of sincere efforts by activists in civil rights, business and education that continue trying to fully assimilate and integrate Blacks into American society.
Yet, despite continued appeals to politicians on every level of government to enforce fair policies and laws, pleas to multi-million dollar corporations for jobs or holding out of a renewed hope those in power will have a change of heart and level the playing field, injustices plaguing Blacks in America continue.
The attainment of riches and certain material comforts and success by a few upwardly mobile Blacks fails to negate the overall condition of the masses of the 42 million that call the U.S. home. The question is not how much more Blacks will continue to take, but how much longer will Blacks continue to accept second class citizenship?
Racial inequities in education, income and wealth persist. The criminalization of Black males in a biased legal system, and the unfair portrayals of Black women in media distorts images and have taken their toll. Recent events show the onslaught is increasing on multiple fronts.
Read more:
FinalCall.com
Related article:
Zimmerman case sign of U.S. divide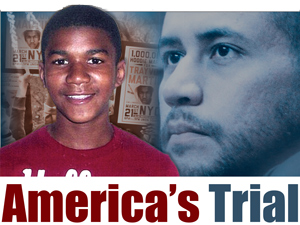 An all-White jury found Emmett Till's killers not guilty. His death and open casket with his shockingly abused corpse helped fuel the civil rights movement. "What this trial is about is, is this society going to give the okay to murdering a young Black man because he is Black?" Mr. Dix commented.

"Essentially, George Zimmerman's defense is, I saw a young Black man. I decided he was a criminal. I followed him, confronted him. And I shot him. What's the problem?"

The Zimmerman self-defense claim is a fig leaf because he stalked and confronted Trayvon Martin, Mr. Dix said, echoing sentiments shared by many in daily social media posts about the nationally televised trial.