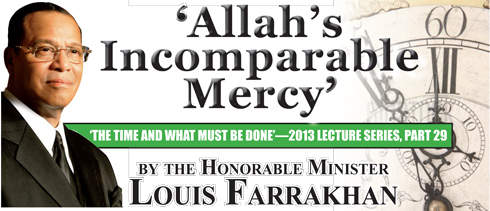 The History of The Blacks in Asia who predated the Yellow and Brown Man
We want to raise something for us to consider…
The Brown Man: If after 200 years from the beginning of this 600-year Process of Making The Caucasian, by "killing the darker and saving the lighter," that a Brown man was made, the Honorable Elijah Muhammad taught us that what was going on in "the womb" of The Brown Man's making (on The Island of Pelan, or "Patmos") still was a part of their nature: "Lying, Stealing and Murder." When some of them left The Island, and were given a place in Asia that is now called "Japan," when they went there they found people, Original People, already there.
The Yellow Man: Again, after 200 more years, a Yellow man was produced; they are called "Chinese." And when some of them left The Island of Pelan, they were sent into Asia; and there in what is called "China" today, there were Black people already there.
But, it was not until 600 years that "The Final Product" was made… The White Man: Even though Yakub (not "The Prophet Jacob" in the Bible, but "The Jacob that wrestled with the angel"), did not live to see the man that he was making out of The Original—he lived 150 years; but, he left his guidance in books! The Brown Man and The Yellow Man did not get what The Final Product received.
The Final Product, which was Caucasian, was given a
script
, a "Writing," a "Guidance" known as
Tricknollegy
,
which means
"a Knowledge of Tricks and Lies." It is a System that would allow The White Man to master The Yellow, master The Brown, master The Black, and master all races in between.
The Final Call...