Sometimes it takes history to repeat itself for observers to get a grasp of the motivations behind a series of seemingly impossible events.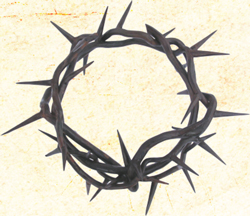 Such a time is now and the man being crucified is the Honorable Minister Louis Farrakhan, a man who has done no wrong, except tell the truth on and to the principalities, powers, and the rulers of the darkness of this world, "against spiritual wickedness in high places" (E
phesians 6:12). And since "the powerful" cannot defeat Minister Farrakhan with truth, they have resorted to using their power and influence over "the people" to try get them to turn their backs on him while they plan his demise.
"Then the chief priests and the elders of the people assembled in the palace of the high priest, whose name was Caiaphas, and they schemed to arrest Jesus secretly and kill him. 'But not during the festival,' they said, 'or there may be a riot among the people' "(Matthew 26:3-5).
The Final Call...