Mr. Zimmerman faces 2nd degree murder charges for shooting 17-year-old
Trayvon Martin
on February 26, 2012 in Sanford, Florida.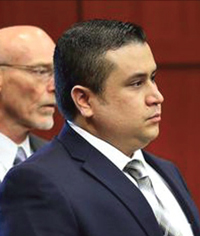 Some people feel Mr. Zimmerman could escape conviction because of law enforcement's and the criminal justice system's lackadaisical approach immediately following the shooting. Others feel the historical pattern of racism towards young, Black males in America will play out in this trial the way it's being shown in the mainstream media.
Others are taking a wait-and-see approach but, whatever the reasons; the potential for an acquittal is very real, according to those case observers interviewed by The Final Call.
"Florida has had some high profile cases before, involving the deaths of particularly young, Black males and frankly, I think most of us are very skeptical about whether justice can be consistently served in the State of Florida," stated Charles W. Cherry, II., a former prosecutor and publisher of The Florida Courier.
The Final Call...