But the research continues to pile up. In an
extensive Mother Jones piece
, we learn just how much effort was put into the sugar industry's campaign to keep the truth from us. Effort and money. The sugar people spent loads of cash on investigating the negative effects of sugar substitutes. And while we aren't here to say things like aspartame are good for you, the sugar industry's efforts were far from noble.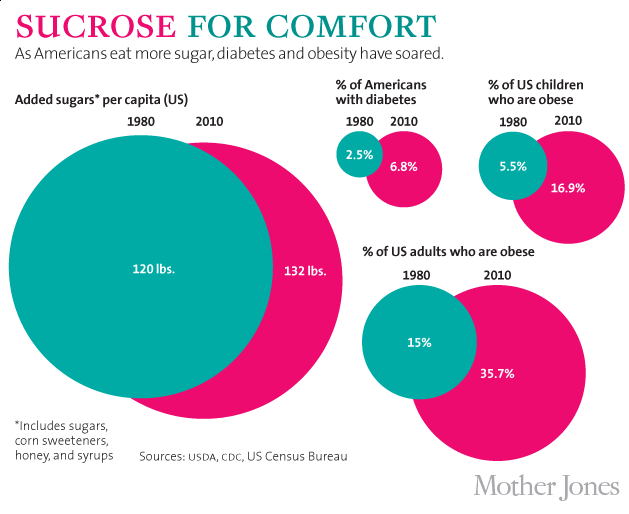 For instance, way back in 1942 a
document was circulated
among sugar cane and beet producers, giving them help in countering the anti-sugar campaign that (gasp!) was encouraging weight conscious women to forgo the sweet stuff. From 1975 to 1980, the Sugar Association spent over $650,000 funding 17 studies that would ultimately support the sugar industry. These studies suggested sugar may be
good for depression
and even weight management. And the list goes on.
Read more...