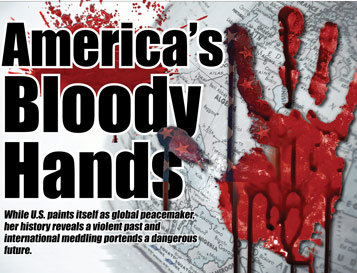 Reverberations were still being felt from the previous week's message as the Honorable Minister Louis Farrakhan again detailed the U.S. government's sordid history of covert operations across the globe and spanning decades. He continued a subject explored seven days earlier with Part 14 of his planned 52-week online lecture series titled "The Time and What Must Be Done."
With a remarkable command of historical facts, the Minister disclosed more instances in which the American government used deceptive practices—including covert operations and manipulation through propaganda—to achieve objectives different from noble sounding purposes given by government spokespersons.
"I know it's difficult for us to wrap our minds around wickedness so great that people would plot to get the country into war at the expense of young patriotic men and women, but this is exactly what has happened," said Minister Farrakhan.
» FULL STORY