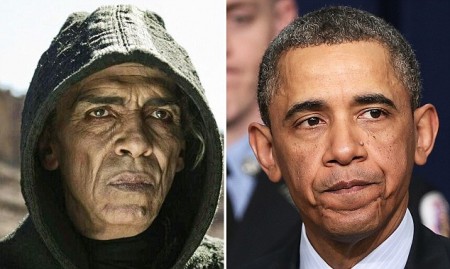 The History Channel long ago became the cable network with the most ironic name, considering its programing consists mostly of "Pawn Starts" marathons. But now it seem like their taking another shot at "history" programing with their latest series "The Bible". The $25,000 dollar question is, did anyone who wrote and produced, "The Bible" actually read the book? My guess is no, especially when you take into account their choice of Portuguese actor Diogo Morgado as Jesus. He's a far cry form the biblical description of Jesus having "hair like wool" and feet that looked like "burnished bronze".
Read more...
Also read:
'Bible' Producers Deny
Devil
Represents
Obama
, Say Critics Seeking to 'Distract' from 'Beauty' of Story: Last ...
http://
History
Channel
Responds:
Obama
/
Devil
resemblance not intentional: (WATCH)