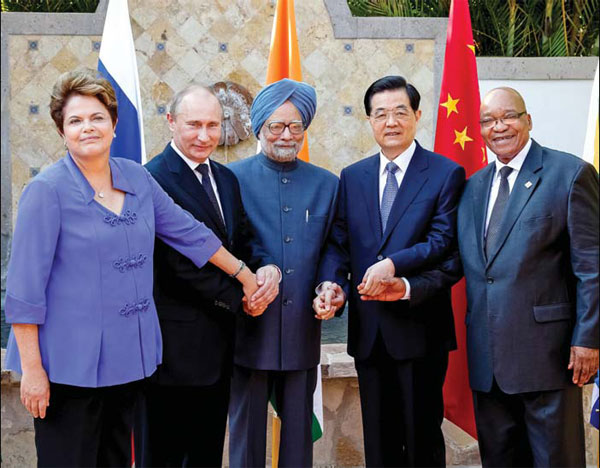 While Russian authorities have strongly wanted the BRICS group of emerging economies to broaden its role and to include more involvement in geopolitics, foreign policy experts have wondered whether it would even be possible for BRICS members to design and implement a unified development policy in Africa due to competition among themselves on the African continent.
BRICS leaders will gather March 26-27 in Durban, South Africa for a forum entitled "BRICS and Africa: Partnership for Development, Integration and Industrialization."
| Russia Beyond The Headlines
Related article:
Leaders from the world's major emerging economies are likely to endorse plans at a summit next week to create a joint foreign exchange reserves pool and an infrastructure bank for developing countries, senior emerging market officials said on Thursday.

Leaders from China, Russia, India, Brazil and South Africa, known as the BRICS, will gather in the coastal city of Durban, South Africa, on March 26 and 27.
Also watch: