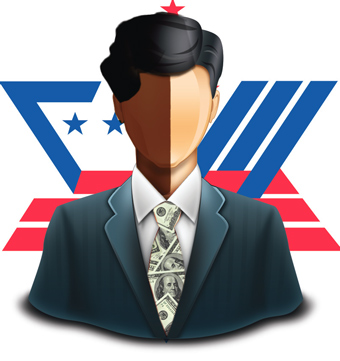 Just as every slave plantation had its own version of a "Fiddler," every Black community in modern-day America has a Black elected official who does the bidding of the rich and powerful while paying supreme lip service to his or her constituency. At no time have we had so many Black elected officials in office and at no time have they collectively been so powerless. Imagine squeezing a black berry only to find it filled with white juice. So it is with many Black elected officials. If you squeeze them hard enough you will find that they are filled with White ideas, White agendas and unparalleled fear.
The day after President Barack Obama secured the Democratic nomination for the presidency of the United States he did not go to Harlem, his hometown Chicago or any Black community for that matter. He didn't stop by his alma mater Harvard or any other place where his hard core supporters worked their tails off to get him nominated. Instead of busying himself thanking the majority, he paid a visit to a small minority. He went to Israel.
The Final Call...
Also read:
The term "Pleadership" was coined by Kenneth Price, my friend and business associate from the post-Million Man March days. He used to talk about how our so-called leaders were not using our collective leverage to attain the goals we sought.
»