Civilization teetering on the brink of collapse
Prophet Muhammad, peace be upon him, is a man that the Western world has not been privileged to know, who brought to the world a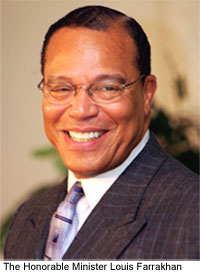 Revelation from Allah (God). That Revelation that Prophet Muhammad brought cannot be dismissed without dire consequences. To deny a Revelation that Allah (God) has sent down—not to one people, but to the whole of humanity as a preparation for the exit out of a world of sport and play, and, a preparation for the entrance into a world that is called The Hereafter that comes after this world is done with; to reject such a man and such a teaching is sentencing the self to death.
In Eastern religion, you have no discussion of destruction, but all of the prophets that started in the Middle East and their light shone westward talk about a "day of doom," a "day of destruction," a "day" when human beings will taste The Wrath of God. That is in the Bible and Holy Qur'an, and, that is in the Words of Jesus, Moses and all the prophets to Israel.
If there is a doom coming, a judgment coming, what does that mean? It means that everything that we believe, Allah (God) will judge it; and, everything that we do will be scrutinized—that is on the individual level. Then governments, nations, kings and rulers are to be judged. How does such a Judgment take place? Judgment comes when Allah (God) sends down His Truth and His Criterion.
Read more..