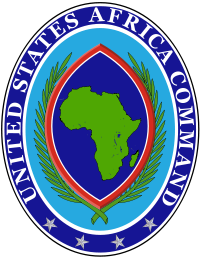 The US is
expanding its covert military and intelligence operations across Africa
, establishing a network of small bases and surveillance procedures as special operations forces infiltrate and train numerous armies, all under the pretext of fighting terrorism.
"At the heart of the surveillance operations," reports the Washington Post, "are small, unarmed turboprop aircraft disguised as private planes. Equipped with hidden sensors that can record full-motion video, track infrared heat patterns, and vacuum up radio and cellphone signals, the planes refuel on isolated airstrips favored by African bush pilots, extending their effective flight range by thousands of miles." - News from Antiwar.com
U.S. Escalates Military Penetration of Africa
The Americans are preparing to establish a network of bases in Africa, initially to serve a 3,000-troop roving brigade to be deployed on the continent, next year. The brigade has all the markings of a permanent presence on African soil, while the bases are euphemistically called "safe communities." U.S. influence over African militaries is already pervasive. With the establishment of joint bases, "regime change will never be farther away than a drink at the officers club." All but a handful of Black African states routinely take part in military maneuvers staged by the Americans.
Read more
Related articles: