Advocates push for access to inmates and ability to scrutinize institutions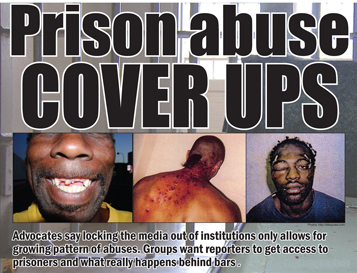 America's criminal justice system today amounts to tougher laws, longer sentences, harsher conditions and little oversight. Advocates say there is a combination of almost unlimited power and too little transparency.
Problems range from depriving inmates of religious literature and denying religious practices to denial of medications and treatment as well as serious and possibly deadly beatings. Another issue cited is the use of dehumanizing isolations units, which keep inmates locked down for 24 hours a day with no human contact.
These conditions and billions of dollars spent by corrections institutions demand greater transparency and accountability, advocates say. California activists are backing legislation which would shine light on one of the largest prison systems in the country and end what they call a media lockout.
» FULL STORY
Also watch: