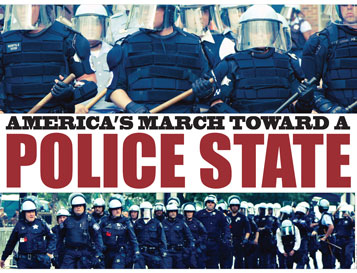 Violence, increased militarization of police isn't halting deaths but society is moving closer and closer to a government crackdown, warn analysts. Instead of seeking solutions, the push is for more weapons, arrests and punishment which threatens Black America, they add.
Just a few days after displaying a massive police presence to prevent those protesting against the North Atlantic Treaty Organization's Summit from getting out of hand, the Chicago Police Department appears poised to implement a severe crackdown after an embarrassing failure to maintain law and order among its residents.
In a report titled "Street Gangs: The New Urban Insurgency," Dr. Max G. Manwaring, professor of Military Strategy in the Strategic Studies Institute of the U.S. Army War College, drew parallels between "contemporary criminal street gangs" and insurgents in Iraq and Afghanistan.
» FULL STORY