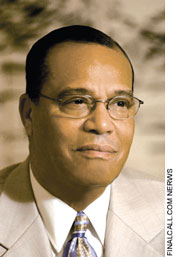 Black people are offending God because the time of our servitude to White America is up, and we must begin to make independent steps. We cannot, as a people, continue to depend on others to feed, clothe and shelter us, and yet desire to be treated as an equal. We must become a productive nation. And if we do not become productive, then we offend God, and we offend The Time, and we offend ourselves, and we offend our unborn generations. Therefore, we must be warned to get up from the foot of America and get up from this groveling, servitude position and exert our energies; to assert ourselves as free men and women.
America must be warned because America has done injustice by Black people, by the Native Americans, by poor people, and by other nations of the Earth. If America does not change her course of action, America will go the way of her sister nations: Ancient Egypt, Sodom and Gomorrah, Ancient Rome and Ancient Babylon.
The nations of the Earth must be warned because many of the nations are in league with injustice. And so, my honor and blessing and privilege of being here is in The Spirit of Warning.
Read more...