U.S. political powers and law enforcement have targeted many for political beliefs and challenging injustice with some victims of repression languishing in prison and solitary confinement for decades.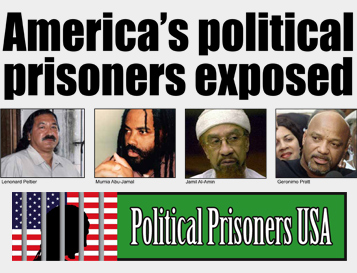 Advocates insist political, law enforcement and corrections officials want to mask decades of parole denials, years of inhumane solitary confinement and episodes of domestic torture inflicted on Blacks and others for challenging racism and oppression.
"The main thing we need to understand is the fact that these soldiers—and they are soldiers—are not in prison because they're criminals. They're in prison for daring to stand up to this rotten, no good system that we live under," said Ramona Africa, minister of information for the MOVE Organization, the Philadelphia-based group founded by John Africa.
"When (political prisoners) go to parole board hearings, prosecutors aren't launching legal appeals, but emotional appeals by bringing out police, firemen, family members, all saying he or she should stay in," said Francisco Torres, a one time Black Panther.
» FULL STORY